We are thrilled to announce some significant changes to our websites that we believe will enhance your online experience and provide you with even more value. Our team has been hard at work, and we are excited to share these improvements with you.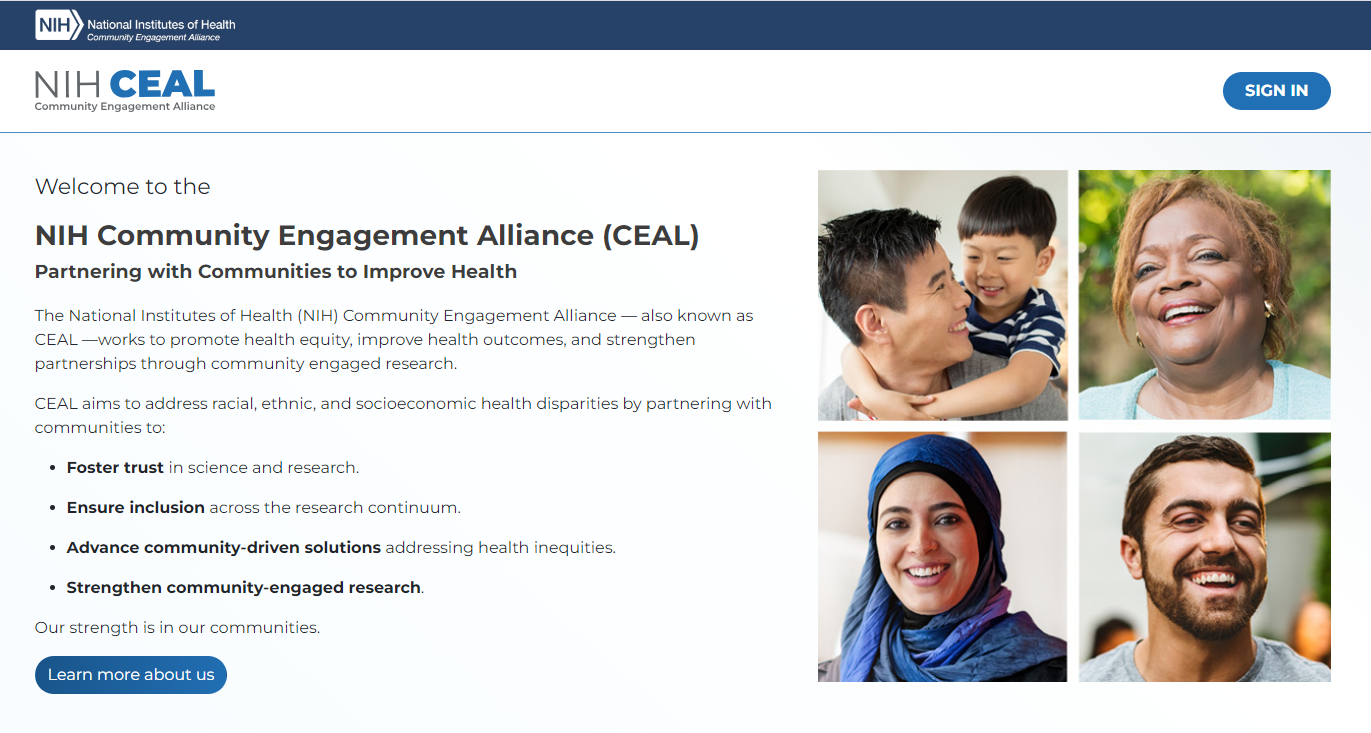 Here's a summary of the key changes: 
New URL. We've renamed covid19community.nih.gov to ceal.nih.gov. It's easier to remember and reflects our expansion beyond the COVID-19 pandemic. This site now includes an overview of CEAL, its programs and the impact CEAL teams are making within their communities. This site will also include federal funding opportunities for engaged research. 
Adding a new website. More detailed information and resources about NIH CEAL and our programs are now on our new website, nihceal.org. The site is designed to provide researchers, community health practitioners, and community members with easier access to valuable information and resources on engaged research. This new site includes news on CEAL programs and the health topics we address, published research, and resources for community engagement around critical health topics. nihceal.org will also provide up-to-date information, news, and events that CEAL supports. Make sure to add nihceal.org to your bookmarks. 
We invite you to explore nihceal.org. We welcome your thoughts and feedback as we continue to refine and enhance the user experience.