About the Community Engagement Alliance (CEAL)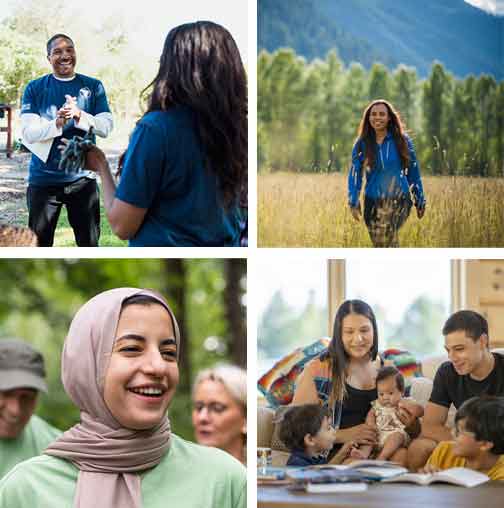 NIH launched CEAL as part of the nation's federal response to the COVID-19 pandemic. By 2023, the network expanded to add programs addressing additional areas of health disparity, including maternal health, climate health, health knowledge, primary care research, and other important public health topics. CEAL also provides technical assistance and continuous learning opportunities that support community engagement and community-engaged research. See some of CEAL's major milestones.
CEAL's mission is to promote health equity, improve health outcomes, and strengthen community partnerships through community-engaged research to address racial, ethnic and socioeconomic health disparities.
To serve this mission, CEAL aims to partner with communities to:
Foster trust in science and research.
Ensure inclusion across the research continuum.
Advance community-driven solutions addressing health inequities.
Strengthen engaged research.
The Alliance includes a diverse network of research and community partners including trusted entities engaging in and working with communities across the country. Community-based organizations, researchers, community health workers, health care providers, faith-based organizations, local and state governments, professional associations, policymakers, and more contribute to CEAL's work and success. These partnerships are integral to our efforts, and CEAL benefits greatly from their trusted voices and valued contributions.
Leadership
CEAL is an NIH effort co-led by the National Heart, Lung, and Blood Institute (NHLBI) and the National Institute on Minority Health and Health Disparities (NIMHD). CEAL collaborates with other NIH Institutes and Centers on select scientific programs.
CEAL Scientific Programs
CEAL funds and supports programs that conduct community-engaged research in various areas of public health where communities and populations experiencing health disparities are disproportionately affected by specific diseases, disorders, or conditions. These programs are led and implemented by research teams consisting of principal investigators and academic and community partners. Learn more about our programs.